I
v
o
r
y
C
o
a
s
t
THE ABIDJAN METRO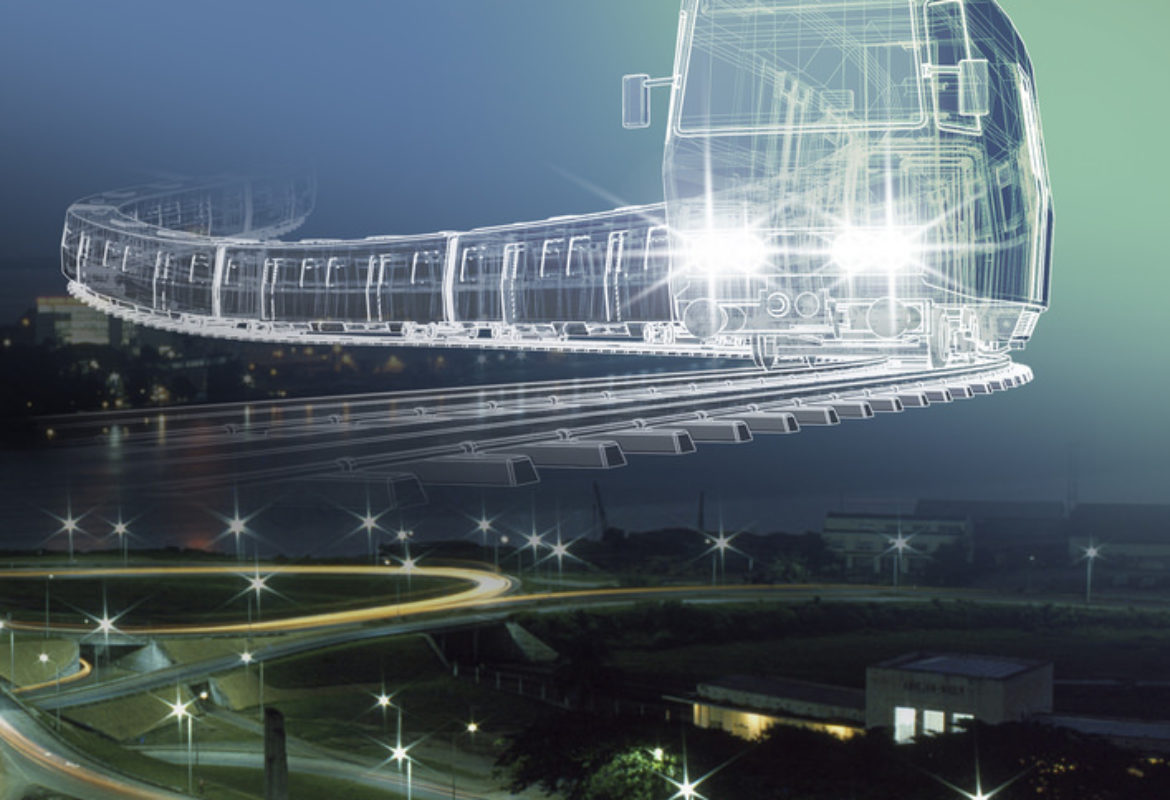 All projects
Company

Bouygues Travaux Publics
COLAS Rails
Alstom
Keolis

Project Owner

Ivorian Ministry of Transport

Start of construction

31/12/2020

Handover

31/12/2025

Timeframe

72 months

City

Abidjan

Country

Ivory Coast
Traffic escalates in Abidjan
This elevated rapid transport network will be commissioned in 2025. It will provide a north-south link for the Ivory Coast's economic capital, going from Anyama in the north to the airport in the south, taking in on the way the districts of Abobo, Adjamé, Treichville and Port-Bouët, as well as the administrative and economic centre of  the Plateau. The consortium is led by Bouygues Travaux Publics where civil engineering is concerned, Colas Rail (rails and systems), Alstom trains and signalling) and Kéolis (operation and maintenance). Network traffic is scheduled from the outset to take 500,000 passengers a day, transported by some 20 trains running every 5 to 10 minutes at peak time.  
The first section of 37.5 km will link Anyama in the north to Port-Bouët in the south of Abidjan in 50 minutes, stopping at 18 stations made by SETAO.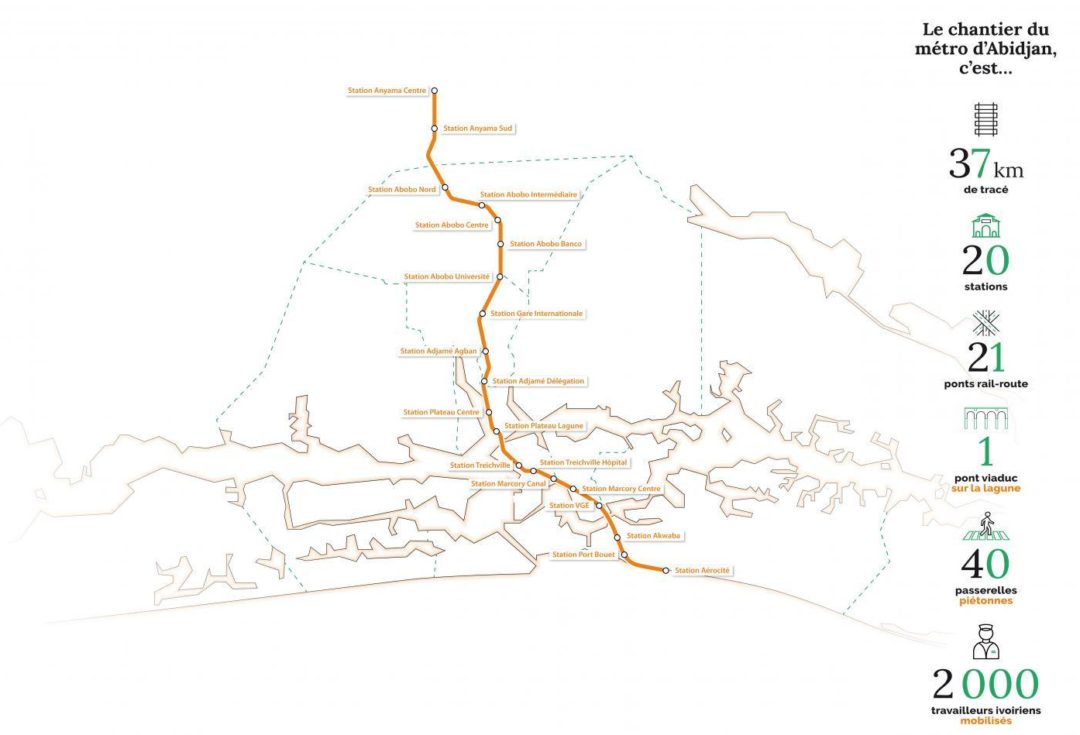 Expertise 
The project will fulfill latest-generation technological standards and environmental norms. After receiving the service order on 25/04/2018, Bouygues Travaux Publics carried out preparatory work for the future elevated rapid transit network for Abidjan. The preparatory work contract defines Bouygues Travaux Publics' mission as one of carrying out network deviations and preparing landtake over the 37km of line to be built. This work follows release of landtake by the State. 
This infrastructure project is the largest to have been scheduled in the Ivory Coast. Crossing the lagoon, the Metro will relieve congestion in a capital city of 5 million inhabitants (20% of the Ivory Coast population) often choked by traffic jams.