M
o
r
o
c
c
o
TANGIER PORT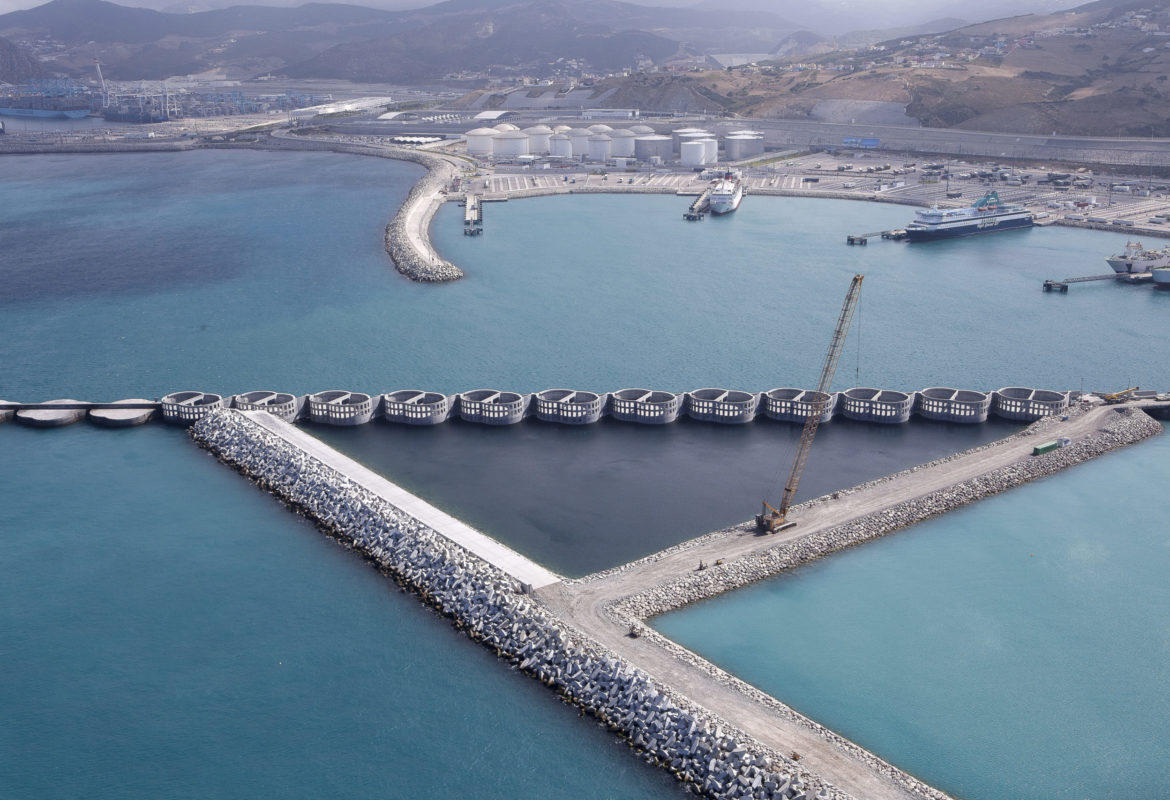 All projects
Delivery Date

2010

Client

Agence Speciale
Tanger Méditerranée

Architects

Tangier Mediterranean Planning Department
The Mediterranean sea as horizon
In Tangier, barely 14 km from the European continent, commercial trade is in full swing. It should be pointed out that the second-largest economic centre in Morocco after Casablanca has not been affected by the crisis. Industrial activity there is dynamic and diversified: textiles, chemicals, mechanical engineering, metallurgical and naval industries… Morocco's boom is based in Tangier! The city marks the meeting point between two cultures and two economies, and BYMARO has helped it develop a port to match its commercial ambitions.
And the result reflects this ambition: gigantic! In 2015, the Tangier Med facility will be the largest container port in the Mediterranean and the Afro-Atlantic basin: it will see 8 million containers pass through every year, thus ranking it 12th in the world based on the 2007 ports classification.
Tangier Med 1 port has two seawalls. For BYMARO, the project also included dredging and embankments. Tangier Med 2 port, which is even larger, consists of two seawalls (one 3,800 m long, the other 1,200 m), 2,800 m of quayside, and a logistics platform covering 150 ha.
8
MILLION CONTAINERS PER YEAR