M
o
r
o
c
c
o
THE FAUBOURG D'ANFA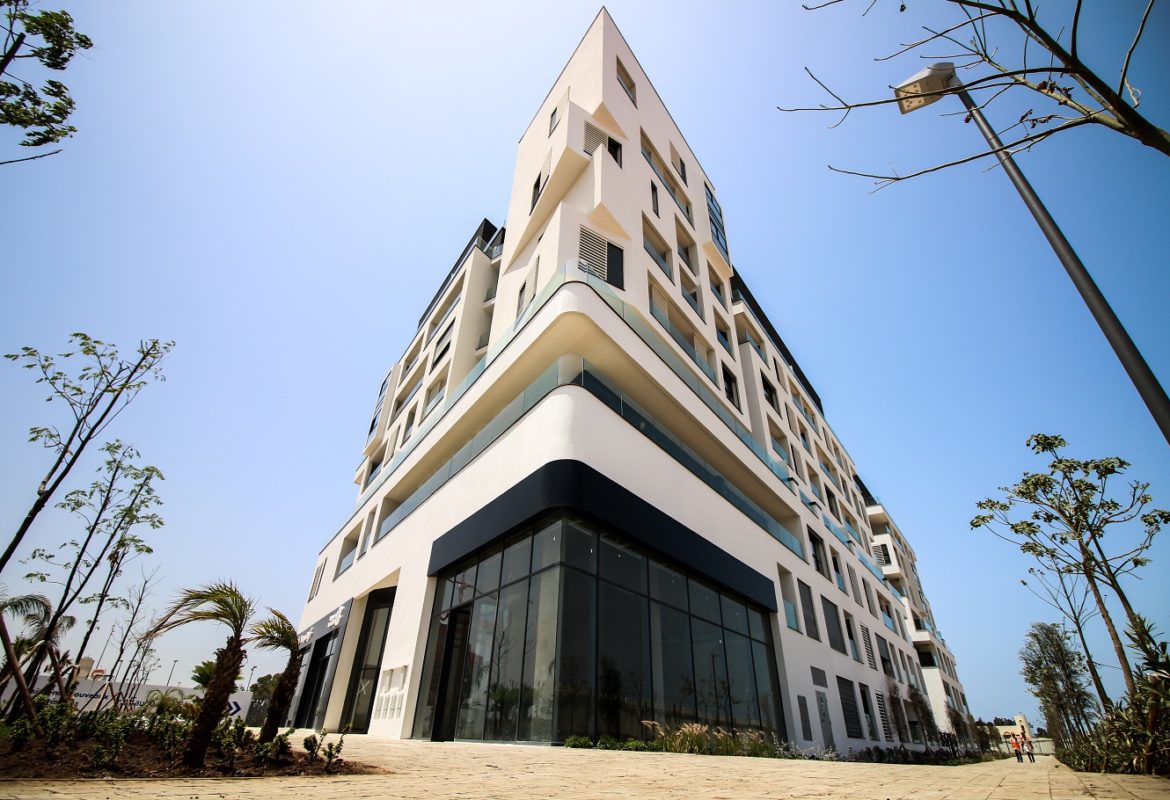 All projects
New buildings for new neighbourhood
The Faubourgs d'Anfa residential complex is located in the new district of Casa Anfa, a green oasis in the heart of the CIL area, Casablanca's financial, shopping and cultural centre.
The project was devised and designed in line with extremely strict environmental principles (choice of materials, energy consumption, waste management, etc.), guaranteeing a high quality of life.
Residents' well-being was a key aspect in the design of the Faubourgs d'Anfa, with walkways, children's play areas and local shops combining to provide a modern, optimised living environment.
For its excellent sound-proofing, efficient insulation and the presence of solar panels, the Faubourgs d'Anfa were awarded the "Excellent" label for Haute Qualité Environnementale (HQE) [High Environmental Quality].