C
h
i
n
a
HONG KONG CONVENTION CENTER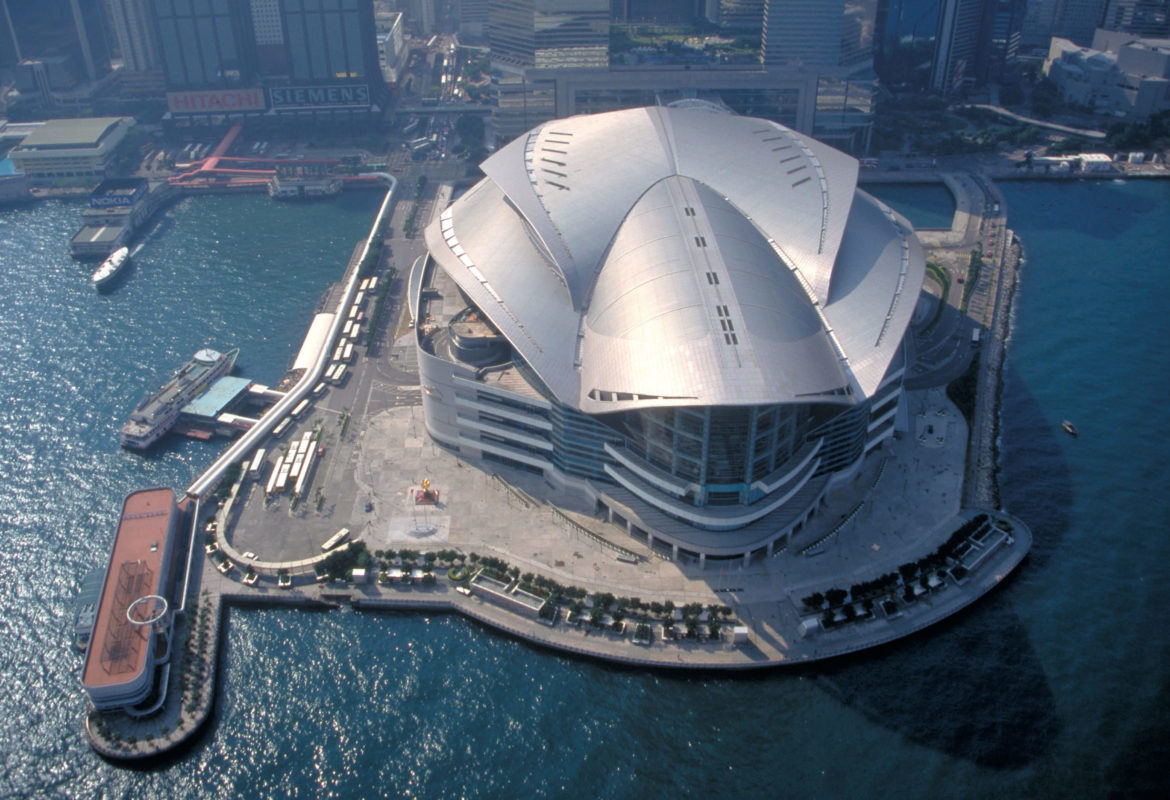 All projects
A project for history
Built between 1995 and 1997, the Hong Kong Convention center can accommodate up to 140,000 people per day. The Hong Kong Convention Center is not only a feat of gigantism. Barely born, it became a monument of history. On June 30, 1997, while the whole world was holding its breath, the ceremony was held for the handover of Hong Kong to China, after 155 years spent under the British flag. For Bouygues Bâtiment International, this glass and steel bird overlooking the Wanchaï sea font was also a challenge: seven hectares reclaimed from the sea; three exhibition halls and a hall with 4,700 seats; four hectares of roofing made up of 9,000 panels adjusted on site, one by one … The building is as large as the Sydney Opera House and its only kitchens are as large as the Hong Kong Stadium. A titanic work for an emblematic place.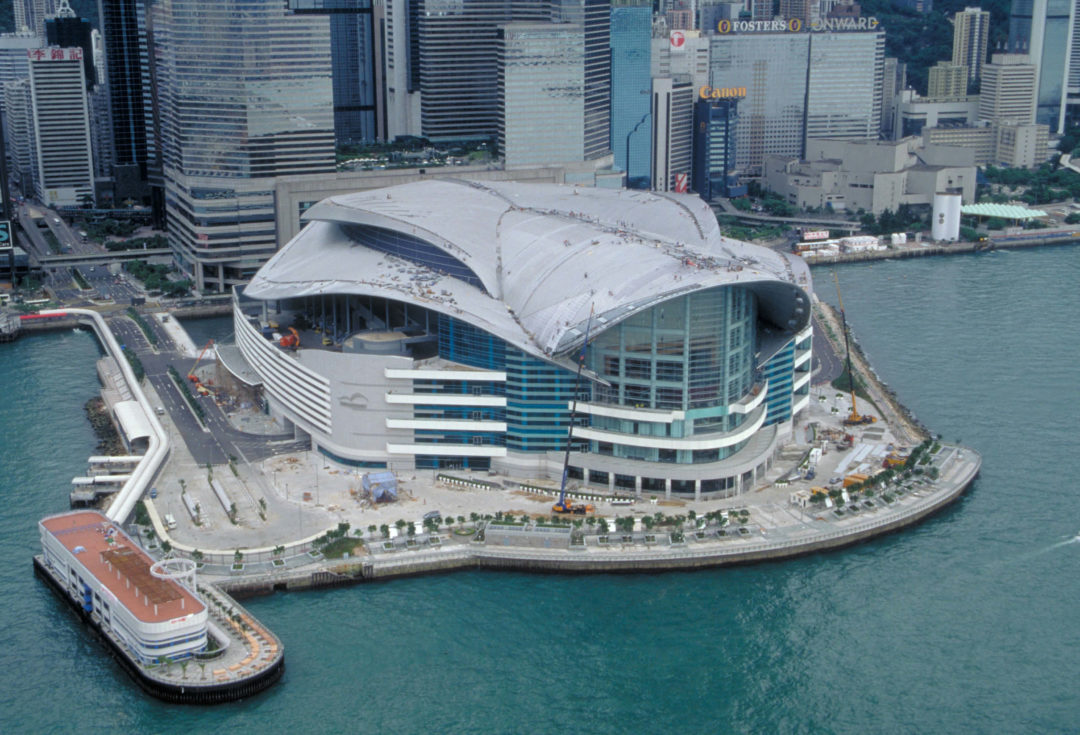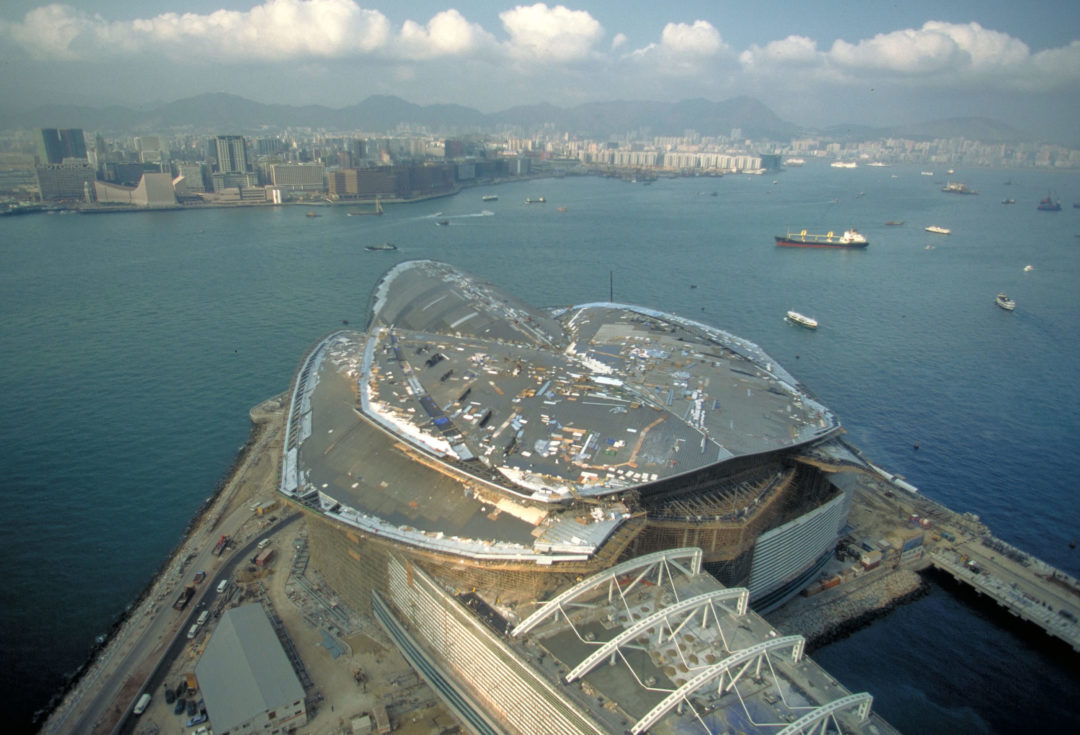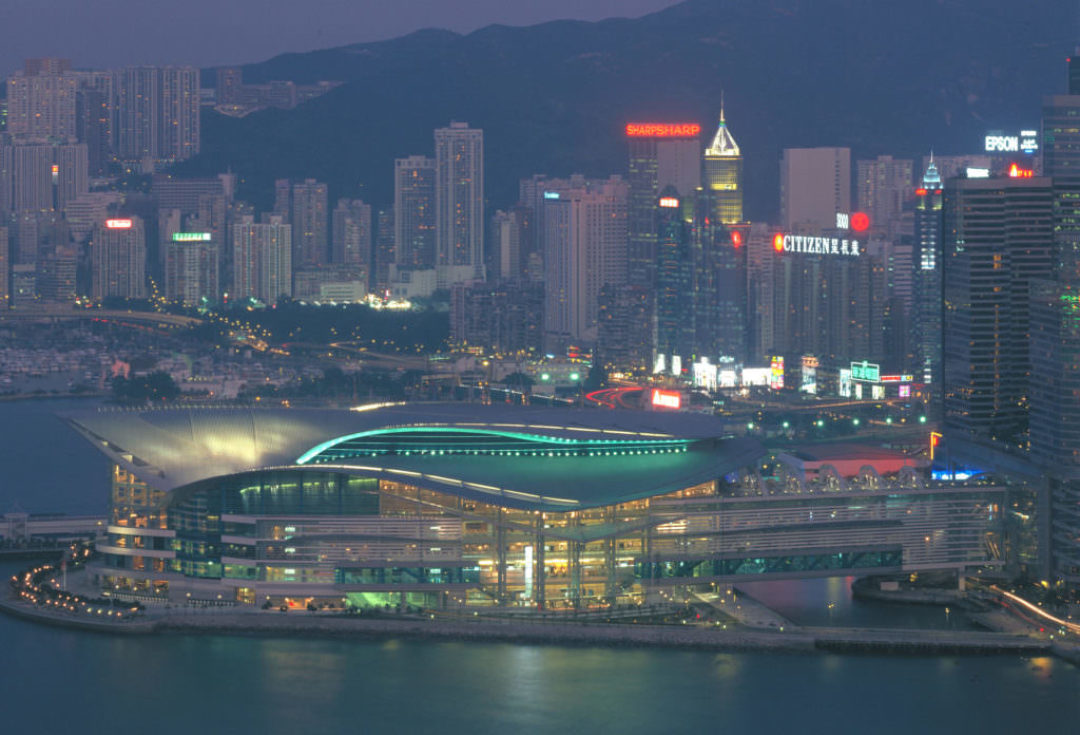 The +: Dragages Hong Kong
Among the works carried out by Bouygues Bâtiment International in Hong-Kong: luxury hotels, the National Stadium, tunnels and bridges… Recent contracts: the new headquarters of Hong Kong civil aviation and the Kai Tak Cruise Terminal Building, a terminal cruise ship with an amazing design, which will be one of the most modern in the world and powered by renewable energies.